Industrial grade cellular LTE Cat 1 modem with rugged aluminum housing is a compact and easy to use connectivity device that can provide cellular capabilities to equipment across all market segments.
It is backward compatible with 3G and 2G, therefore it is an optimal choice when it comes to large scale connectivity upgrades for Industrial or Public infrastructures. It offers a long and stable lifecycle and low power consumption important for IIoT projects.
TRM240 comes with a USB interface for power and communication.
HARDWARE
Mobile
LTE (Cat1) / 3G / 2G
SIM slot
Mini SIM (2FF)
Antenna connector
1 x SMA for LTE
Operating Voltage
5V - powered via microUSB
Power consumption
3.2 W Max
Configuration interface
microUSB
LED indicators
Power, Network and LTE status LEDs
Operating temperature
-40 °C to 75 °C
Operating humidity
10 % to 90 % non-condensing
Casing material
Aluminium housing
Ingress Protection Rating
IP30
Dimensions (W x H x D)
74.5 x 25 x 64.5 mm
Weight
131 g
SOFTWARE
Management software
Windows Connection Manager (NDIS driver)
USB Serial Driver
Windows 7/8/8.1/10,
Windows CE 5.0/6.0,
Linux 2.6/3.x/4.1~4.14,
Android 4.x/5.x/6.x/7.x/8.x
RIL Driver
Android 4.x/5.x/6.x/7.x/8.x
NDIS Driver
Windows 7/8/8.1/10
Gobinet Driver
Linux 2.6/3.x/4.1~4.14
Linux qmi wwan Driver
3.x (3.4 and later)/4.1~4.14
Protocols
TCP/UDP/PPP/FTP(S)/HTTP(S)/NTP/PING/QMI/SSL
INTERFACES
Management interface
AT Commands (3GPP TS27.007, 3GPP TS27.005)
Hayes AT Command set
Enhanced AT Commands
Share
View full details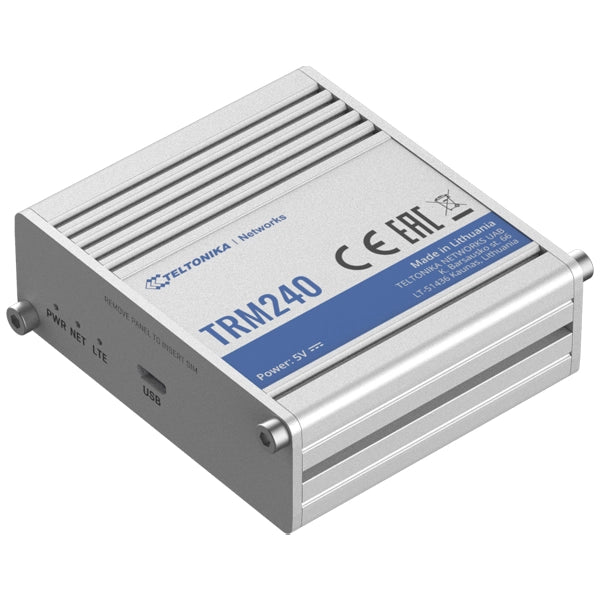 Get a 360° view of the TeltoCharge EV Charger.