| Type | S440M34 |
| --- | --- |
| Daily output in summer in Germany (Wh/d) | 440 |
| Rated output (Pmpp) Wp | 110 |
| Short-circuit current (Isc) A | 6,30 |
| Open-circuit voltage (Uoc) V | 23,30 |
| Voltage (Umpp) | 18,90 |
| Current (Impp) A | 5,80 |
Appearance and design.
Elegant and attractive black design.

Extremely flat shape with aluminum sandwich plate.

Innovative cell connectors allow various installations such as bimini-top.

High stability even to walk on.

Already prepared cable gland in the carrier plate.

Cable gland position ideally positioned for elevating-roofs.
Maximum power, even under extreme conditions.
Highest efficiency ensured by the use of monocrystalline back-contact cells with 22% efficiency.

Increased tension thanks to additional single cells.

High output voltage due to additional solar cells.

Best low-light behavior –high yields even under diffuse irradiation.

Especially developed for permanent operation at extreme heat as well as high humidity.

Equipped with an UV resistant solar cable, seawater proof cable outlet and mounting holes.

External cell protector with bypass diodes offers protection against cell overheating.
Share
View full details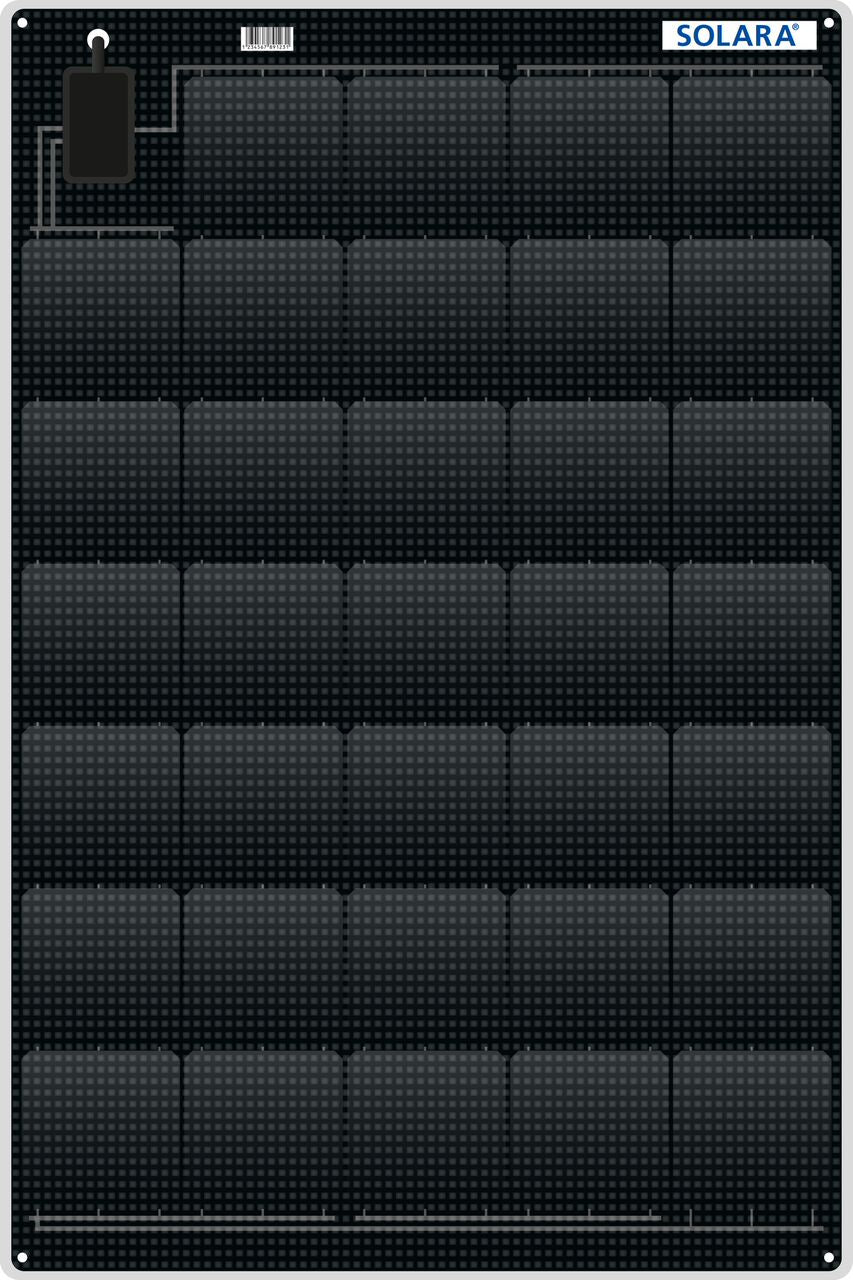 Get a 360° view of the TeltoCharge EV Charger.