Powerful set with 20A charge controller for one battery circuit (e.g. supply battery)

Scope of delivery – everything in one box:
SOLARA panel, S-Series with silver frame profile.
SOLARA charge controller, 20 A with LED indicator to indicate battery charge level.
ABS spoiler, in white, special coated, UV-stable, incl. screws.
ABS roof grommet, in white, for absolutely watertight cable feed through.
Special adhesive set SOLARA FIX PACK for bonding the spoilers and roof grommet.
Module connection cable with UV-resistant sheath and MC4 plug-in system.
Detailed installation instruction.
5 years product warranty on all components.
Everything delivered in one box!
Weight: 20 kg.


Technical Data:

Item no.: PP01
Power: 120 Watt
Daily yield: 480Wh
One solar panel: S480M45 (see also on the homepage under solar modules)
Solar panel size: (LxWxH in mm): 1250x550x35
Length of the spoiler in mm: 1400 (see also on the homepage under Mounting Systems)
Charge controller: SOLARA SR340E (see also on the homepage under charge controller)


Also available with 190Watt and 240Watt on request!
Share
View full details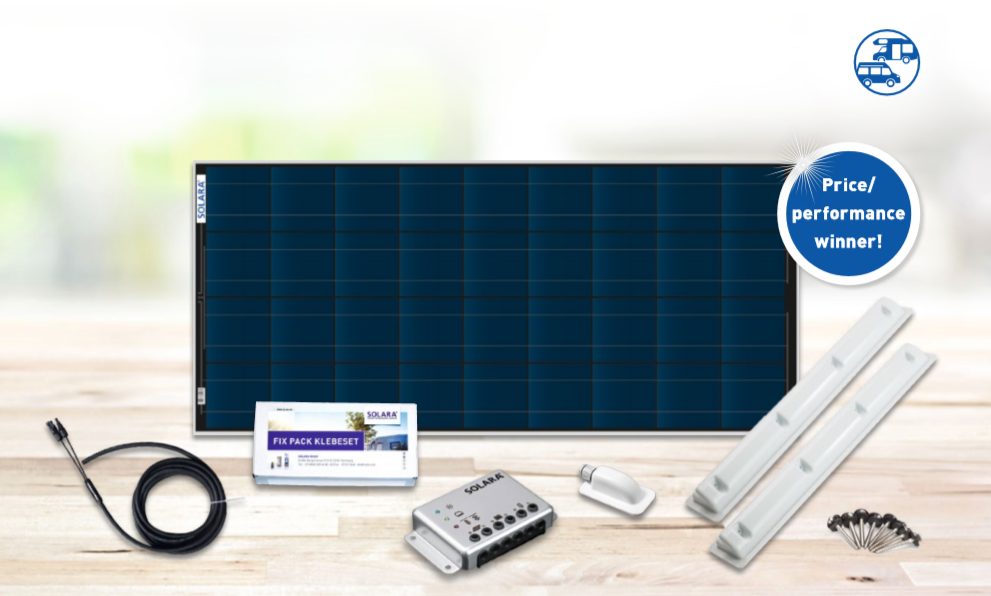 Get a 360° view of the TeltoCharge EV Charger.