The My Weigh Gempro-300 has been designed specifically for super accuracy and repeatability. It will pick up the smallest changes in weight to ensure reliability and accuracy. This Gempro uses the highest accuracy load-cell available for its size to ensure the most accurate weighing possible. The programmable auto-off feature enables you to program the Gempro-300 to turn off automatically or to stay on until you turn it off yourself.
A unique feature of the My Weigh Gempro-300 is that it has a reverse Lit display. You will have no problem reading this precision scale, even in the dimmest lighting.
This scale is so compact. It's just over six inches long, and only three and a half inches high. the Protective Case which is included with every scale will keep your scale intact, along with all of its accessories.
This precision scale has a hinged platform protecting cover. You can use this a protective cover when you're not using it. This helps prevent accidental damage to the load cells
The Gempro has a durable stainless steel weighing platform. Stainless steel doesn't scratch easily and keeps its shine without rusting or tarnishing.
Included with this digital scale is a VibraKill Pad. Don't let vibrations get in the way of getting an accurate weight reading. The VibraKill Pad will reduce vibrations with this digital scale.


Power
AC adapter (included)
4 AAA (not included)
Display
0.875″ reverse lit display : 0.6″ digits
Tare Feature
Yes
Calibration Feature
External : 50g
RS232 Output
No
Weighing Hook
No
Platform Size
2.75″ diameter
Scale Size
4.5″ x 6.25″ x 3.5″
Weighing Modes
6
Share
View full details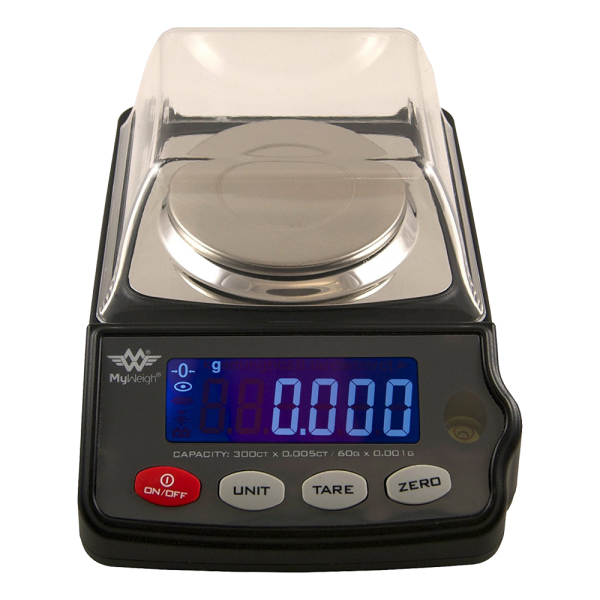 Get a 360° view of the TeltoCharge EV Charger.