The Kestrel e400nb micro wind turbine is fitted with a mechanical band brake that will stop the turbine safely in severe wind conditions. The brake is activated by a simple manual operation at the base of the tower.
Electricity produced by the turbine is processed by an electronic inverter and fed into the grid. The electricity supply is preferentially wind power and any shortfall during peak demand is supplied by the grid. The end user's energy bill is therefore reduced by the amount of wind energy harvested.
This wind turbine comes standard with Kestrel's patented pitch control. The blade pitch angle is adjusted automatically in high wind speeds, thereby ensuring maximum power output while reducing the thrust force on the turbine.
The Kestrel e400nb is rated at 3.5kW and, being a high-quality machine, has a mass of 250kg with a blade rotor diameter of 4m. Note: The same wind turbine is available in selected countries without the mechanical brake and is designated the e400n.
Technical Specifications:
Note: Performance may vary with

Battery Charging

Grid Tied

Site Conditions and Weather Pattern

Manufacturers Data

MCS/BWEA Reference

SWCC /AWEA Rating

Maximum Power
3500W (Peak turbine)
2990W
-
Rated Power @ 11m/s (24.6mph)
2500 (At battery)
2550W
2.5kW
Rated Annual Energy
4000
3922kWh
3930kWh
Rated sound Level
56dB(A)
Lp,60m: 57dB(A)
55.6dB(A)
Cut-in Wind Speed
<span"></span">

3.25m

/s
3.25m/s
3.25m/s
Generator Type
Permanent-magnet
Permanent-magnet
Permanent-magnet
Overspeed Protection
Pitch Control
Pitch Control
Pitch Control
Rotor Diameter
4m (13.1ft)
4m (13.1ft)
4m (13.1ft)
Number of blades
3
3
3
Blade Material
Epoxy Resin Fibreglass
Epoxy Resin Fibreglass
Epoxy Resin Fibreglass
Tower Top Mass
250kg (551lb)
250kg (551lb)
250kg (551lb)
Tower Height
12-18m (39-59ft)
12-18m (39-59ft)
12-18m (39-59ft)
Tower Type
Monopole
Monopole
Monopole
Output Voltage (Turbine)
48Vdc or 110Vdc *
250Vdc
250Vdc
Controller Type
Midnite Solar
Power One Aurora
Power One Aurora
*Voltage limiter required for 110Vdc
Classic 200
PVI-3.6-TL-OUTD-W
PVI-3.6-OUTD-US-W
Output Voltage (System)
24/48/60Vdc
230Vac 50Hz
240V 60Hz
Share
View full details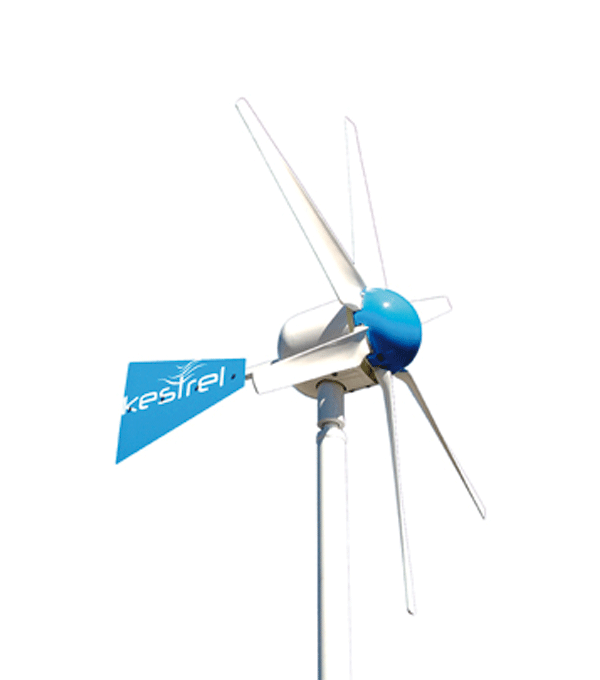 Get a 360° view of the TeltoCharge EV Charger.