The Kestrel e230i is a distinctive three-blade micro wind turbine that has a low start-up torque, increasing its efficiency. The axial flux permanent magnet brushless alternator is powered by an optimised three-blade rotor with patented pitch control.
The pitch control consists of a patented design that after a long development phase was thoroughly tested. The final product is maintenance-free, fully sealed from the environment, and is extremely reliable.
The e230i maintains rated output in excess wind speeds, optimising the potential power output and energy yield. It is designed to offer a reliable supply of electrical energy with minimum attention and maintenance.
The Kestrel e230i is used predominantly on farms and rural installations for power where there is no grid connection available. It is a high-quality small wind turbine that often becomes a local landmark.
The e230i available in 12 (600 Watt), 24, 36, 48, 80, 110, and 200 VDC.
Ideal Applications:
Supplying off-grid electricity
Charging batteries
Powering water pumps
Supplying the national grid
Boosting hybrid systems for increased energy efficiency
Technical Specifications:
Small Wind Turbine Class

 II

 Maximum Power a

 850W

 Rated Output b

 800W

 Rated Wind Speed

 12.5 ms-1

 Cut-in Wind Speed

 2.5ms-1

 Generator Type

 Permanent-magnet

 Axial flux brushless

 Rotor Diameter

 2.3m (7.54ft)

 Number of blades

 3

 Blade Material

 Fibreglass

 Tower Top Mass

 45kg (99lb)

 Tower Height

 12-18m (39-59ft)

 Tower Type

 Monopole

 Overspeed Protection

 Pitch Control

 Controller Type

 Charge or Voltage Limiter

 Output Voltage

 12,24,36,48,110 & 200Vdc

 Application

 Battery charging

 Grid tie

 Hybrid
Share
View full details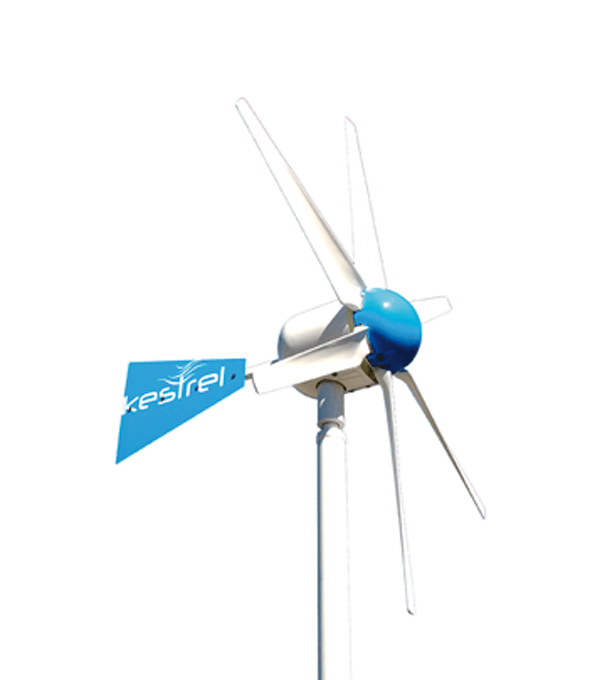 Get a 360° view of the TeltoCharge EV Charger.