The High Temp Stainless Steel Data Logger is a rugged, high precision unit that requires minimal maintenance. It is easy to program, install and download. The non-volatile memory stores up to 32,700 data points, making it ideal for long term field deployment.
This reusable, compact logger is designed for extreme high and low temperature monitoring applications. It works well in wet environments such as retort sterilization, autoclave validation, and is also for HACCP programs, food processing, pasteurization, flash freezing and chill blast operations. Its rigid external probe has fast response time, with a platinum RTD sensor for highly accurate readings. The battery life indicator lets users know when to change the battery. Delta Manager is a multi-lingual software used to program logging parameters, starting and stopping the unit. Data is reported graphically and in table format, with summary analysis; it also exports to Excel for further calculations.
Specifications
Feature
Specification
Probe Measurement Range
-40°F to 284°F (-40°C to 140°C)
Logger Operating Range
-40°F to 284°F (-40°C to 140°C), 0 to 100% R.H
0.002 to 100 PSIA
Body of logger cannot exceed 284°F (140°C)
Sensor
100Ω Platinum RTD
Temperature Resolution
0.02°F /0.01°C
Accuracy
±0.18°F from 68°F to 284°F (±0.1°C 20°C to 140°C)
±0.54°F from -4°F to 67.98°F (±0.3°C -20°C to 19.99°C)
±0.72°F from -40°F to -4.02°F (±0.4°C -40°C to -20.01°C)
Reading Interval
1 reading every 1 second to 1 every 24 hours
Data Capacity
32,700 points
Calibration
NIST traceable
Battery
3.6V high-temperature lithium battery, 1 year typical life, user replaceable
Body Dimensions
1.6" H x 0.97" dia. (40mm H x 24.6 mm dia)
Probe Dimensions
1.1" L x 0.125" dia (27mm L x 3.2mm dia)
Weight
4.2 oz (120 grams)
Material
316 Stainless steel
Certification
CE Mark
Waterproof Level
IP 68
System Requirements
XP SP3/Vista/Windows 7, Windows 8, Windows 10, 64 bit
Programming and Download Requirements
Delta Manager Software Package with USB interface device and cables
BATTERY WARNING: FIRE, EXPLOSION AND SEVERE BURN HAZARD. DO NOT SHORT CIRCUIT, CHARGE, FORCE OVER DISCHARGE, CRUSH, PENETRATE OR INCINERATE. BATTERY MAY LEAK OR EXPLODE IF HEATED ABOVE 302ºF (150ºC)
Share
View full details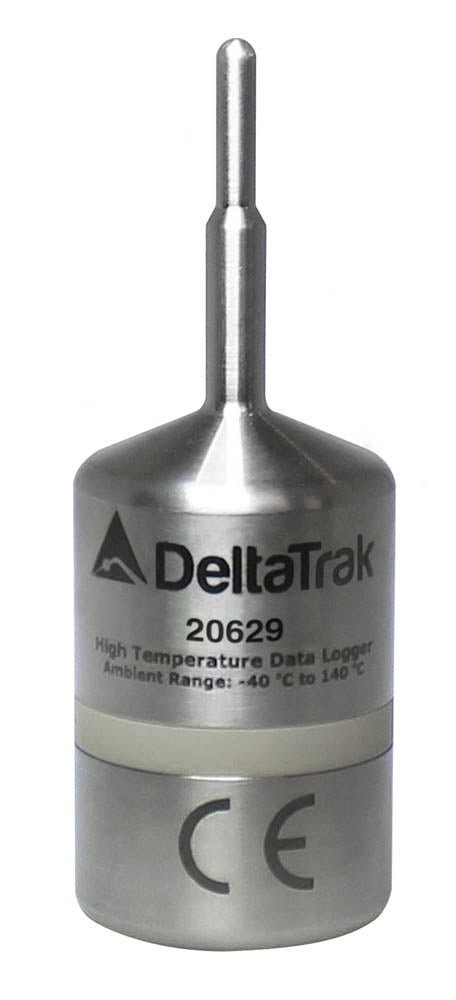 Get a 360° view of the TeltoCharge EV Charger.